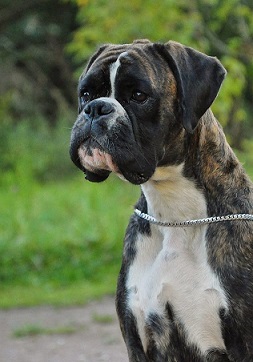 Owner: kennel ZHEN'LEE

RUSSIAN CHAMPION
RKF CHAMPION

JUNIOR RUSSIAN CHAMPION
JUNIOR CHAMPION OF MONTENEGRO
JUNIOR GRAND CHAMPION OF MONTENEGRO
JUNIOR CHAMPION CHAMPION OF BALKAN
JUNIOR ADRIATIC CHAMPION
JUNIOR MEDITERRANEAN CHAMPION
JUNIOR CHAMPION OF YUGOSLAVIA
JUNIOR CHAMPION OF BULGARIA
JUNIOR CHAMPION OF MACEDONIA

JAHRESSIEGHER MONTENEGRO 2018 - EX. 1, CLASS WINNER YOUTH CLASS /
JUNIOR Vice-CHAMPION OF YEAR 2018

03-04/02/2018 - CAC TIVAT & CACIB Herceg Novi, Montenegro / САС Тиват и CACIB Херцег Нови, Черногория
VP1, BOB PUPPY ON 2 SHOWS / Очень перспективная 1, ЛУЧШИЙ ЩЕНОК НА 2х ВЫСТАВКАХ
25/11/2017 - IDS 2017 Montenegro, Podgorica - j. Igor Selimovic /
Интернациональная выставка, Черногория, Подгорица - эксп. I. Selimovic
VP 1, BEST BABY OF BREED, BIS BABY - 2 /
ОП - 1, ЛУЧШИЙ БЕБИ ПОРОДЫ, Бэст ин Шоу Беби - 2!
09/09/2017 - Russian Jahressiegher 2017 - VP. 2, baby class /
Чемпионат Года России 2017 - Очень перспективная 2, беби класс